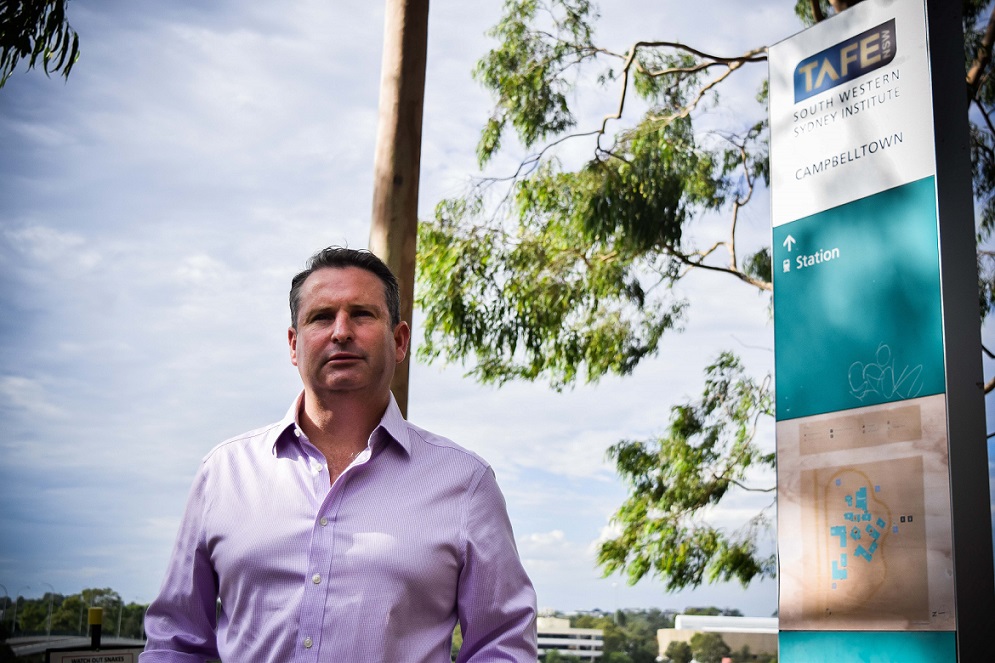 Students and staff at Campbelltown TAFE are in the dark about the axing of the sheet metal delivery course prior to Christmas.
The NSW Government had attempted to cease the course at Campbelltown several years ago after a new facility at Wetherill Park was opened in 2014/15.
However, that decision was eventually reversed following a backlash.
NSW Labor have responded to the latest attempt to remove sheet metal delivery from Campbelltown TAFE by calling on the state government to reverse its decision.
Greg Warren, Member for Campbelltown and shadow minister for Western Sydney, said this was just the latest example of a government with a history of cutting courses at the Campbelltown campus.
"Given the construction boom in Macarthur and the developments with the new airport in Western Sydney, you would think this government would be investing in courses like sheet metal delivery – not cutting those classes," says Mr Warren, who is pictured outside the TAFE.
"It means that local students will now be forced to travel to Wetherill Park for the course.
"This decision was made with no consultation or regard for students and staff, and it must be reversed."
Mr Warren's Labor colleague and shadow minister for skills and TAFE, Tim Crackanthorp, said the NSW Government had embarked on a mission to destroy TAFE in the past decade.
"Between 2012 and 2019, 4,500 TAFE teachers and support staff lost their jobs," Mr Crakanthorp said.
"Western Sydney campuses were the hardest hit with staffing levels cut by up to 75 per cent.
"An investment in TAFE is an investment in our state's future, but that is something this NSW Government simply do not understand."