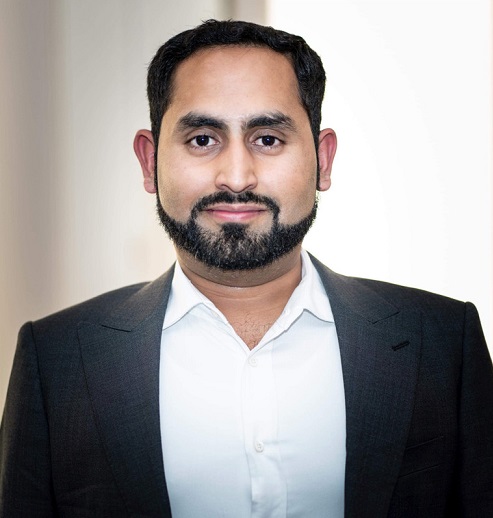 "Reflecting back, I started 2011 as a third year engineering student in Pakistan and a decade later have had the absolute privilege of becoming an Australian citizen, meeting a lot of incredible people, get so many unbelievable opportunities and learn every step along the way.''
The words are from a column written by systems entrepreneur and climate and refugee activist Usman Iftikhar, who will be the 2021 Campbelltown Australia Day ambassador.
Mr Iftikhar is the co-founder and CEO of Catalysr, a startup pre-accelerator that empowers migrant and refugee entrepreneurs to launch their own startups.
The company has supported 400 people to launch 150 new businesses in the past five years.
"You are a migrant or refugee entrepreneur in Australia a.k.a migrapreneur. You either have an early stage startup or an idea of a problem you'd like to solve using entrepreneurship,'' he writes to promote Catalysr.
"You could be an international student who's settling in Australia and looking for your big break, a migrant who's frustrated because you can't find professional work, or someone working at a corporate job and looking to venture out on your own.''
He says his "biggest learning to date has been on how to work with people from around the world to solve 'messy' problems. One problem that I have worked on for around 5 years has in the last decade been climate change.''
Mr Iftikhar will speak in an online awards ceremony posted to council's Facebook page at 10am and website at 11am on Australia Day, January 26..
"I am looking forward to hearing about Mr Iftikhar's experiences and ideas as well as his work helping migrants and refugees launch their own businesses in Australia," says Mayor George Brticevic.
"Our community is an amazing and diverse place with stories from many different backgrounds," Cr Brticevic said.
"I am also excited for us to recognise the outstanding achievements and contributions of members of our community who will be honoured with awards on Australia Day," he said.
The Australia Day ambassador program is an initiative of the Australia Day Council of NSW.
Campbelltown residents can kick off their Australia Day with a free snag at the Big Aussie BBQ breakfast from 8am on Australia Day at several parks and the Lithgow Street Mall. Details on council's website.