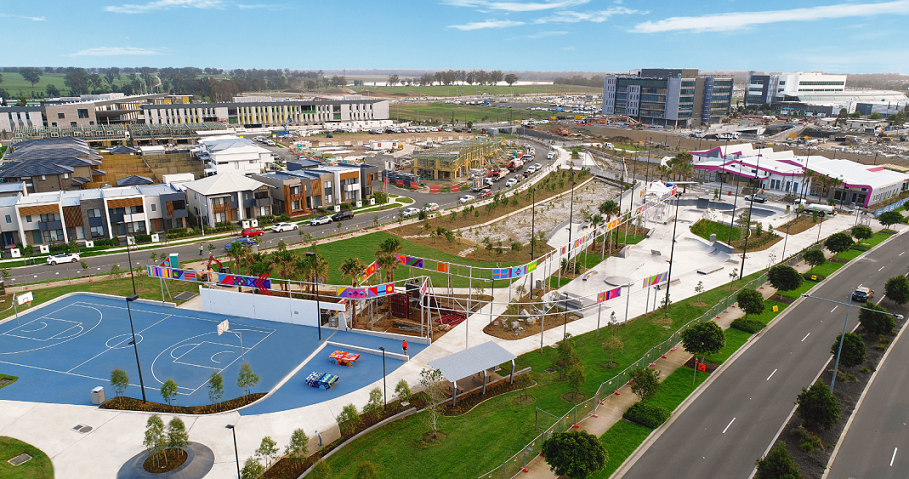 Julia Reserve, a youth heaven in the heart of Oran Park, has opened for "business''.
The park, designed and built by Greenfields Development Company and Landcom, includes the area's second skate park, a parkour facility, multi-use courts, kick-about areas, ping-pong tables and much more.
Local professional scooter rider Warick Beynon said he was astounded by the skate park.
"Trinity Skateparks was contracted to deliver this epic project in Oran Park and I couldn't be more stoked for how this skate park has turned out," Mr Beynon said.
Mayor of Camden, Cr Theresa Fedeli, said the facility gave local young people the chance to enjoy the outdoors and remain active.
"Julia Reserve is a fantastic addition to our local parks and facilities that will allow our residents to enjoy close to home," Cr Fedeli said.
"Our local young people now have another fantastic facility where they can catch up with friends, enjoy the skate park, play ping pong or basketball."
Greenfields Development Company general manager Mick Owens said he was proud to deliver the new youth facility.
"This is a great example of the working partnership between Landcom, Greenfields Development Company and Camden Council and is the result of a strong community engagement process and working with great designers," Mr Owens said.
"Julia Reserve Youth Precinct is an incredible new addition to the existing facilities in Oran Park Town."
A fun day was held on Saturday to celebrate the opening of the new facility, which is located on Peter Brock Drive.