To say that the new Bunnings Campbelltown store will be bigger than the current premises would be a massive understatement.
The current store, located in Bugden Place, boasts a floor space of around 12,000 square metres.
It's pretty big, as most local residents would know. So big you could spend half the day wandering through it.
But they will be mightily impressed by how much bigger the new premises – a $40 million investment – will be.
The site is located on the corner of Blaxland Road and Farrow Road, opposite the Blair Athol Aldi store.
The first sod on work on the new Bunnings was turned yesterday, and it will take around 18 months before its doors are opened to the public.
But we can tell you that Bunnings on Blaxland Road will boast more than 17,000 square metres – that's around 5,000 more than the current premises.
But more importantly than the space is that the new premises will require an additional 70 staff – a nice little jobs boost for the local area.
And that's the part Campbelltown mayor George Brticevic wanted to emphasise after taking part in the sod turning ceremony, along with the council general manager Lindy Deitz.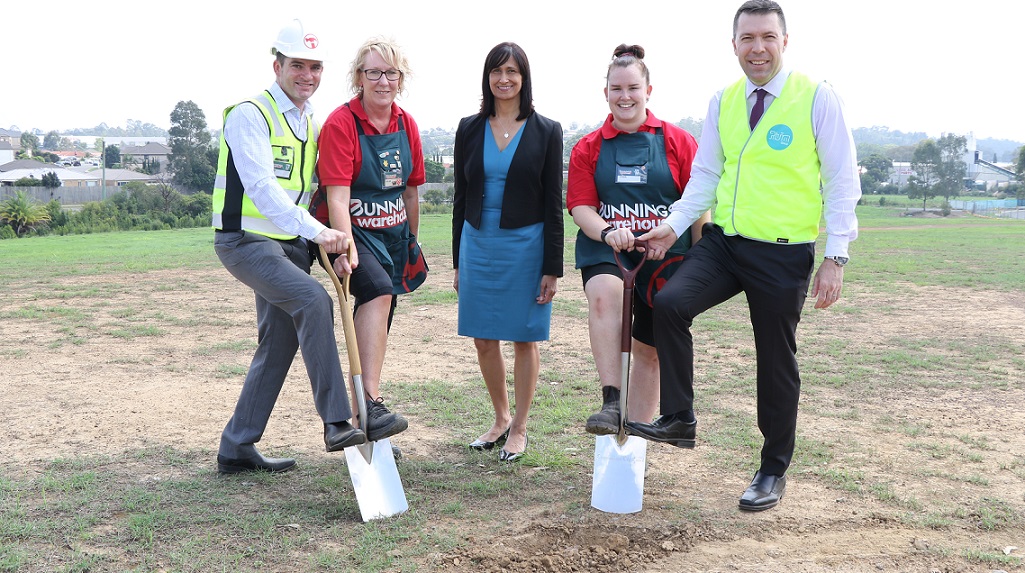 "I'm really excited to that 70 new jobs will be created in the centre of Campbelltown, catering for people with trade skills and expertise as well as young people," Cr Brticevic said.
"Bringing a major hardware retailer into the heart of our business district will have a knock on effect for other businesses who will see the benefits of increased visitation to the area," he said.
Robyn Hudson,Bunnings regional operations manager, said the company was "excited to bring a bigger and better offer to Campbelltown customers and invest in the local community''.
"Bunnings' further investment in the Campbelltown area will provide additional job opportunities for local residents and school leavers,'' Ms Hudson said.
"All our team members from the existing Campbelltown store will transfer to the new store once complete and will continue to provide local customers with the best service," she said.