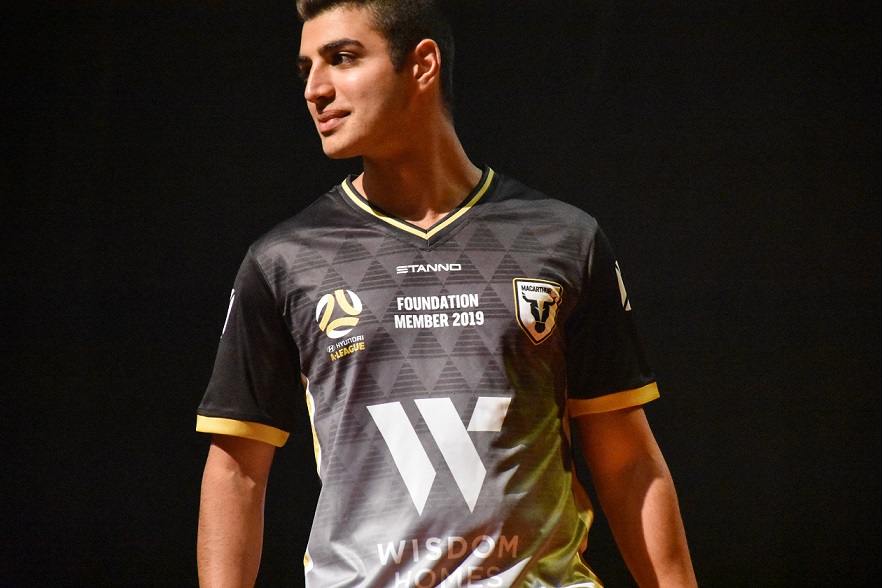 It took less than 48 hours for 1,500 people across South West Sydney to become foundation members of Macarthur FC.
Memberships became available for the very first time on Friday, November 1, and by Saturday evening the club reported that they had reached the 1,500 milestone.
Two days earlier, on Thursday, October 31, the Macarthur FC Bulls held a gala lunch to announce details of the membership packages that would be offered to fans starting from next day.
But there was a lot more on the menu at the lunch, confirming once again that something big is cooking at the Bulls.
There were four major announcements made.
They included the launch of the Charles Perkins Soccer Academy for talented Indigenous footballers across the nation, the appointment of Ivan Jolic as assistant coach to Ante Milicic, Ken Stead as director of football and local home builder Wisdom Homes as the inaugural major sponsor.
The club also announced they had already secured $15 million in sponsorship income for the first three years of Macarthur FC.
This is a tremendous result for a club that hasn't signed any players yet and won't be playing in the A-League until the 2020-21 season a year from now.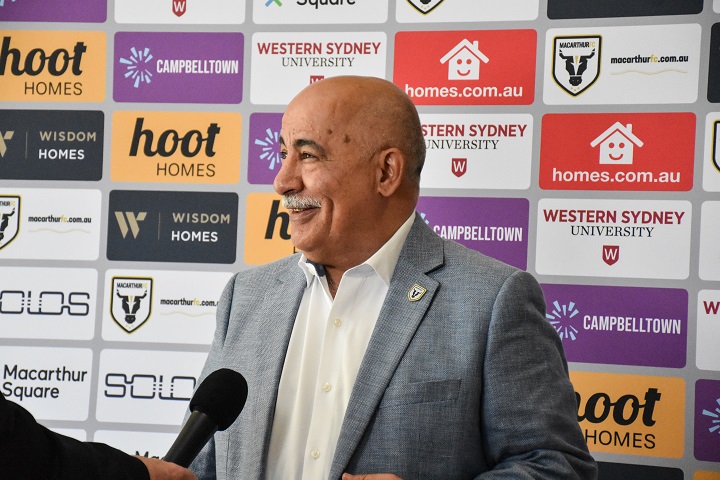 Executive chairman of Macarthur FC, Rabieh Krayem, pictured above, said the support of local businesses, as well as the broader corporate community, demonstrated the enthusiasm, excitement and spirit felt in the region.
"To have reached this partnership milestone before we have kicked a ball shows what great support there is for a football club this region can call its own," Mr Krayem said.
Other sponsors announced were Stanno Australia as the club's official apparel and merchandise supplier, Australian tech innovators Solos as shorts sponsor and official smart technology partner, and Australia's new home for real estate, homes.com.au
Campbelltown City Council are the club's principal community partner, with local shopping giant Macarthur Square teaming up with the club for the schools and wellbeing programs.
Wisdom Homes managing director Domenic Vitalone said the club was a natural fit for his company who have their roots firmly planted in the region.
"Being a south-west resident, I feel a sense of local pride that we haven't previously been able to express in a sporting context. To finally have a team to call our own is very exciting," he said.
It was revealed at the lunch that Macarthur FC's membership program breaks new ground for the Hyundai A-League with adult members eligible to vote for, and elect, two of the seven members of the club's board of directors, of which three will be female.
It's an initiative that gives fans an authentic voice and a real say, fulfilling the club's promise to be a true community focused enterprise where committed supporters can help shape the future of their local team.
"Our vision is to be known by all as more than a football club,'' Mr Krayem said.
"By giving our members the power to elect two people to the club's board goes a long way to achieving the level of community integration we spoke about during the bid process for our Hyundai A-League licence.
"It's the first model of its kind in the competition and we aim to prove that allowing committed supporters to contribute to the club on a deeper level will only make us stronger and more aligned with our fan base.''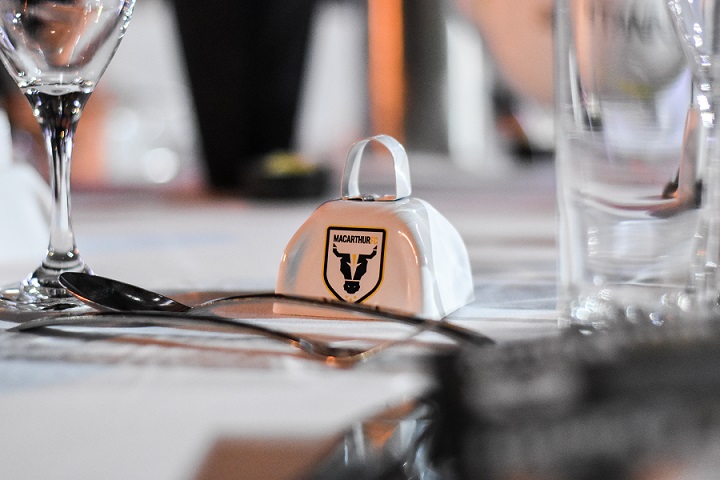 A miniature cowbell, pictured above, is among the goodies in the membership pack.
The announcements kept coming and one of them was that the director of football for the Charles Perkins Soccer Academy for Indigenous footballers will be former Socceroos player and coach Frank Farina.
The academy, which will be based at the yet to be built sport centre of excellence in Campbelltown, will give Aboriginal and Torres Strait Islander footballers throughout Australia new opportunities to pursue their chosen sport.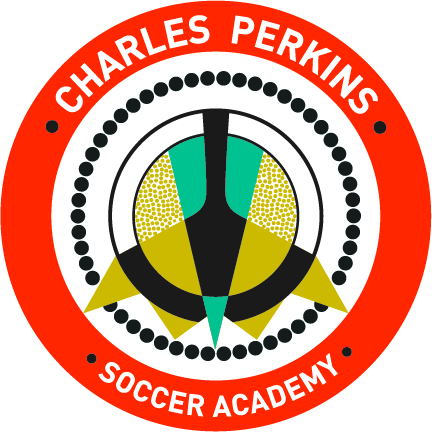 Farina, who was born in Darwin to a Torres Strait Islander mother and Italian father, will initially work on constructing the framework of the academy structure, identifying locations for satellite centres and building alliances with partners.
"The Charles Perkins Academy project is one that can create real impact in people's lives and for that reason I'm excited to be involved," Farina said at the lunch on Thursday.