Mazda says that in today's environment it's more important than ever to lead the way in terms of sustainability.
It's all about pushing the boundaries on innovation.
The Australian arm of Mazada have recently announced a major new innovation that is set to arrive on our shores – Skyactiv-X M Hybrid.
"This revolutionary technology defines a new generation of motoring that maintains driving enjoyment, whilst playing a vital role in our multi-solution approach towards emission reduction,'' says Mazda.
"Skyactiv-X M Hybrid is an engine that changes everything.
"Our pioneering engineers succeeded where others failed.
"Skyactiv-X burns petrol more efficiently thanks to our Spark Controlled Compression Ignition (SPCCI).
"It makes more power but produces fewer emissions and uses less fuel than a regular petrol engine for an even better drive without compromise.
"Soon you'll be able to experience this feat of engineering for yourself as Skyactiv-X M Hybrid will be coming to both Mazda CX-30 (pictured below) and Mazda3.''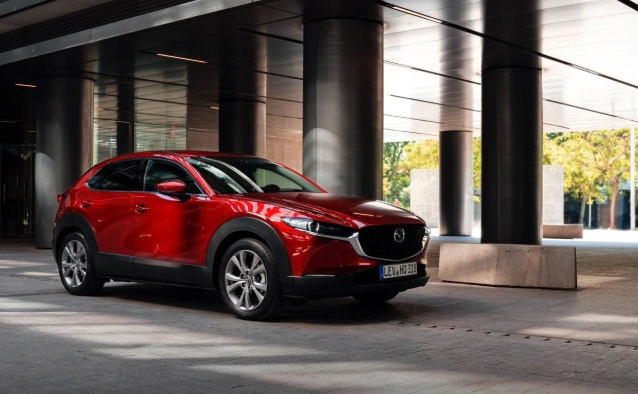 According to the company blurb, SPCCI combines the fuel efficiency and low end torque of a diesel with the power and drivability of a petrol engine.
The engine switches seamlessly between conventional spark ignition and a compression ignition mode where a lean fuel-air mix is compressed so that it will combust even more efficiently.
"It's the best of both worlds,'' says the company.
"M Hybrid is our innovative evolution of hybrid car technology. It uses an Integrated Starter Generator (ISG) to capture energy and store it in a lithium ion battery.
"This is then used to power electrical systems and provide additional torque. Unlike a plug in hybrid, or a conventional hybrid electric vehicle, no plug or charging is required.''