An Albanese Government would invest $4 million to establish a child development unit at Campbelltown Hospital.
Linda Burney, Labor's shadow minister for families and social services, made the commitment announcement at Manooka Valley community preschool in Currans Hill.
Ms Burney was accompanied by the local federal member for Macarthur, Dr Mike Freelander.
"This is a major win for Macarthur families as it will provide early assessment for kids with developmental disabilities such as autism and developmental delays,'' Dr Freelander said.
"Parents and children in Macarthur will be able to access appropriate developmental supports, free of charge and close to home.''
Ms Burney pointed out that currently families face extensive delays in obtaining child developmental assessments.
"These are multidisciplinary medical evaluations that are often critical in obtaining diagnoses, NDIS packages, and classroom supports,'' M Burney said.
"Presently, families are being forced to wait up to two years for their children's assessments.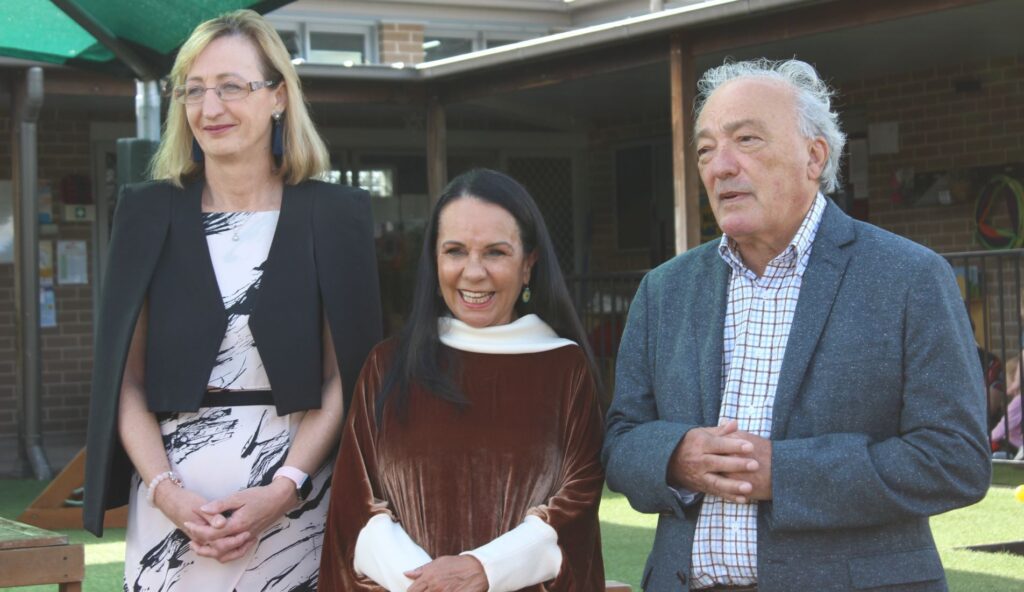 "Only Labor has a plan to address this crisis, and ensure families are able to access timely medical care when they need it most.
Dr Freelander said a child development unit in Campbelltown would ensure local families could get the medical care they needed close to home.
"This election is a choice between a Labor Government with a plan for our growing community's needs, or more neglect of our needs under another Liberal Government,'' he said.
"This investment is a key part of Labor's plans to strengthen Medicare, make it easier to see a doctor and strengthen healthcare access in Macarthur.
"Labor knows there's nothing more important than your family's health – that's why we will always fight for better health care.''