What is believed to be the first ever copy of a local newspaper in Campbelltown has been repaired and preserved by council.
The Campbelltown Herald, the area's first newspaper, was published on 14 February 1880 and provided Campbelltown residents with their first localised press.
The newspaper was donated to Campbelltown City Library by the Macarthur Advertiser, which is descended from the Campbelltown Herald, and preservation work was completed by Bowral conservator Tony Ameneiro.
The work to conserve this important piece of local history included wet treatments, repairing tears and humidifying the document.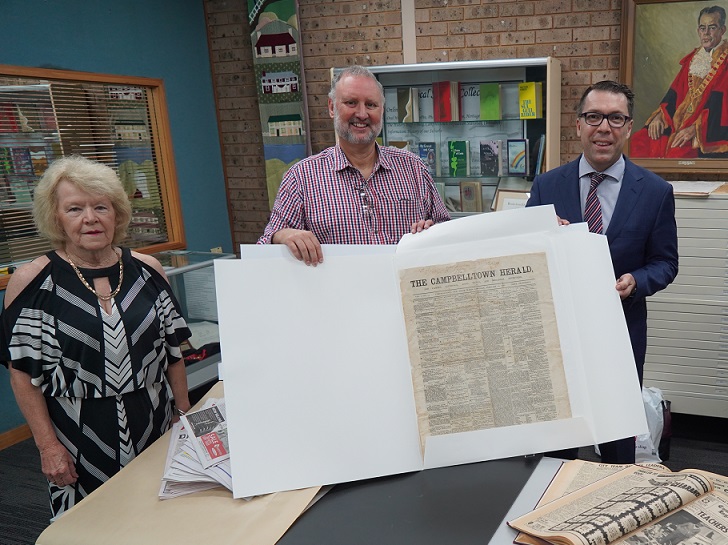 Copies of the double sided two-page paper are being made to ensure it is preserved and the original will be displayed at the HJ Daley Library from next Monday, February 8 and until Saturday, February 13.
"Local newspapers preserve snapshots of our history and the day-to-day stories of our residents and local institutions," says mayor George Brticevic.
"Campbelltown has a proud history of local newspapers serving the community so I'm delighted that we've been able to preserve an original copy of our first paper," Cr Brticevic.
"In a time when the way we consume news every day is changing, it is fascinating to see how news was presented to our community in the past," he said.