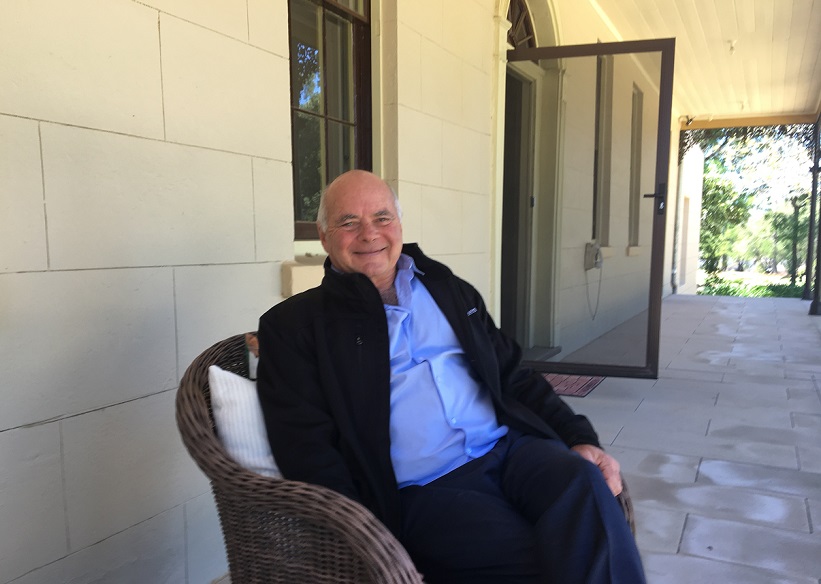 From where he's sitting on the porch of Harrington Park House located at the very top of a steep rise, Terry Goldacre has a grand view of what he's been working at for the past 26 years. Well, the truth is that despite the sweeping views he can only see part of the Harrington Estates.
Harrington Park is below him and he can see most of its well-designed residential streets and plenty of impressive homes.
But the magnificently restored house behind him blocks views of Harrington Grove and Catherine Park estate, the second and third parts of the vision by Sir Warwick Fairfax and Lady Mary Fairfax to convert their large country estate near Camden into a classy residential development.
The thing is, Terry Goldacre became managing director of Harrington Estates in 1993 partly because he was in the right place at the right time.
"The land had been earmarked for a new housing community back in the mid-1980s with Sir Warwick Fairfax, who had the vision for these estates,'' says Mr Goldacre.
"He then passed away and Lady Mary Fairfax continued it in the 1990s along with Taylor Woodrow, an English property firm, and I was involved with them at the time.
"I've been here since day one.''
So the Fairfaxes had the vision and Terry Goldacre was the man they entrusted to deliver it over the next three decades.
Twenty-six years later to be exact, so sitting up here, on the porch of Harrington Park House, what do you think now when you look at Harrington Park below you?
"I remember standing here at the start looking at the cow paddocks and thinking about how the Fairfax family wanted to turn it into a nice housing community,'' he replies.
Did they achieve the vision?
"Oh yes, we're very proud, I am very proud, of what we've achieved over the years,'' he says.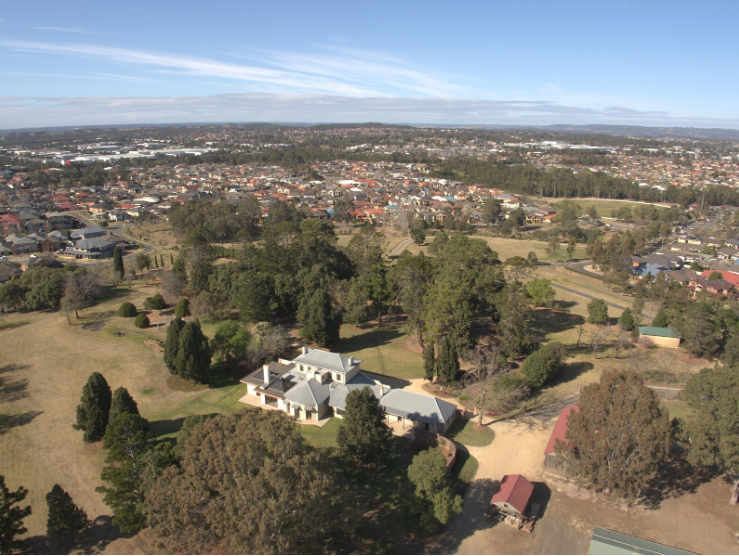 "A lot of people have been involved in this project and contributed to it.
"Looking at it from here it's very beautiful, very green, a lovely community; but more importantly, the residents of Harrington Park have a lot of pride in living here,'' he says.
Now it's true being the managing director of Harrington Estates took up most of his time over the past 26 years.
However Terry Goldacre managed to find time to contribute to community life in Camden and across the Macarthur region through fundraising and is currently chairman of Ingham Institute, where he has served for many years.
All things come to an end and the Harrington Estates role will be no exception.
There's still a bit to go to finish Catherine Park estate, but the big piece of the puzzle was always going to be the restoration of Harrington Park house.
That has now been done and is part of a sale via expressions of interest.
Either way Terry Goldacre's innings has almost reached the stage where he will finish 26 or 27 not out – in other words as someone who has made his mark.
"Yes, we're getting to the very end of it now,'' he says.
"The plan always was for Harrington Park House taking pride of place in the Harrington Park community
"It has been in Fairfax hands for 75 years, and it's now time for someone else to love it and enjoy it.''
So, what are you going to do when it's all over?
"I'll start to enjoy life,'' he replies, an answer accompanied by a gentle little chuckle.
"No, we'll continue till Harrington Park and Grove is completed, and continue the Catherine Park development, another lovely residential community,'' he adds quickly.
"And after that, who knows.''