It could have been an omen that a day after construction got under way at Ed.Square the Reserve Bank made it just that little bit easier having a mortgage.
It may only have been a reduction of 25 basis points in the official rate of one percent, but for young couples aspiring to buy their new home somewhere in outer South West Sydney it was good news nonetheless.
That's why the symbolic turning of the sod at Ed.Square 24 hours earlier turned out to be such good timing.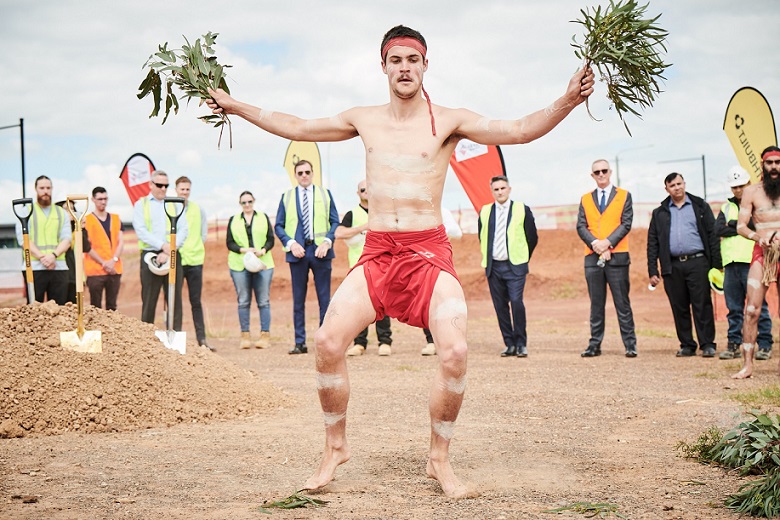 Ed.Square promises to deliver the kind of connected community sought by younger generations of homebuyers and this rate drop will just make it a little easier for them.
It is being marketed as a "game changer'' and there's a bit of substance in the claim by the developer, Frasers Property Australia.
Integrated with Edmondson Park train station, the aim is for Ed.Square to bring the new Australian dream to our bustling, growing region.
It certainly supports the argument that the housing choice in the south west is bigger than ever, so much so that nobody needs to look elsewhere for their first or second home.
Ed.Square is also embracing today's preference for better public spaces that connect people and combining this with a mix of apartments, terraces and town homes to provide greater choice within this development itself.
Residents at Ed.Square will be able to walk to a street lined with restaurants and cafes, cinemas as well as do their shopping.
But they will also enjoy convenient bus and train links to Parramatta and the Sydney CBD and easy access to Sydney's main roads and Western Sydney Airport.
Frasers Property Australia has appointed local company Growthbuilt to deliver the first 184 town homes at Ed.Square.
Growthbuilt will construct a mix of Torrens Title and strata housing, including 156 town homes, 14 terrace style homes and 14 urban lofts with private parking.
The town homes will be set across five blocks, each of which includes a common parking area. The contract also covers private landscaping, pocket parks and two landscaped "mews'' areas.
This is the first of several building contracts to be awarded at Ed.Square.
Construction of the first 184 homes is expected to take 18 months with around 200 jobs to be on offer for local tradespeople, services and suppliers.
Stage two will include up to an additional 15,000sqm, bringing the total retail space to 40,000sqm, including an additional 60 shops.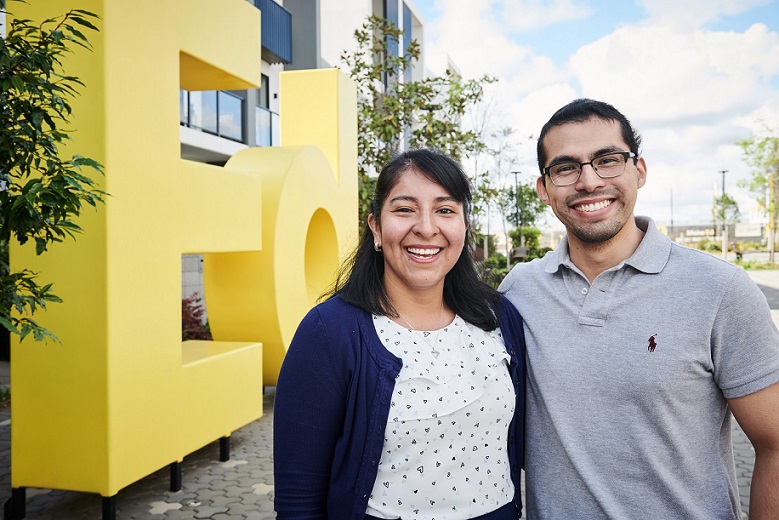 Representing Liverpool Mayor Wendy Waller, Cr Nathan Hagarty did the honours on Monday, turning the first sod in the presence of representatives of Frasers Property Australia and Growthbuilt, plus future residents.
"Ed.Square has been a hit with buyers thanks to a wide range of affordable home designs for under $750,000 integrated with the contemporary town square,'' says Warwick Dowler, development director at Frasers Property.
"Ed.Square will bring inner city lifestyle to Sydney's south west," Mr Dowler said.
"Residents can expect a buzzing town centre with regular entertainment, fresh food marketplace, Event Cinemas and a smorgasbord of culinary choices all within walking distance from these sustainable homes.
"To date, we have sold a total of 325 apartments and town homes at Ed.Square and despite the current subdued market, we continue to generate steady sales."